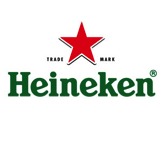 Karin Bax
change manager Heineken GBS

The significant growth of HEINEKEN requires a different role and means of operation for several functions in relation to the key business lines. HEINEKEN is looking for opportunities to globally optimize processes, centralize functions and reduce operational costs. The Global Business Services (GBS) transition is focused on the most effective and efficient delivery of Procurement and Business Process & Technology services across the company. The GBS transition enables HEINEKEN to deliver standardized and globalized Transactional Finance services through a Shared Service Center.

What did SAY solve?
With SAY the 'un-measurable' in the transition program has become measurable. It periodically provides a good status overview for the program. SAY makes differences in cultures, ideas, preferences and the perceived status of the program objectively manifest. It subsequently enables a better dialogue with stakeholders and improves mutual understanding. SAY brings to bear issues that normally were not being addressed, enabling customized interventions and a better transition program.

Was it worth the investment?
Yes. In a project or program everybody seems to be important and requiring the same attention. Also, "soft" issues are frequently underexposed and receive too little attention.
SAY indicates where to prioritize and also makes the human side of projects concrete and consistently measurable. With the SAY information a lot of unnecessary actions and interventions can be avoided.

Was SAY logical?
Yes. It required little time, which was helpful for all the participants with busy agendas and little time available. The concept is relatively easy to understand, to apprehend and also to explain.

Was it inspiring, did it bring up anything new?
Yes. The results are providing us with insights that enable discussions we never would have had and help us better manage this program. Stakeholders in many cases feel inspired, as they feel they are truly being listened at. For some it was " for the first time they felt they were being understood". It gives a good insight why some people behave differently from others. We will never apply the one size fits all approach.

What could be done differently or better?
Our follow up internally can sometimes be improved. This program is high pace, sometimes leading to less attention for subjects like the human factor. For some reason this important element seems for some people not always to be on the critical path, whereas at the same time we consider our as extremely people important.

Would you recommend it to others?
Yes. It is a methodology plus tooling that is very practical. It is especially helpful in environments with stakeholder groups that in practice are not really visible (eg senior management) or distant), in situations with many different stakeholder groups and in environments with expected cultural differences.